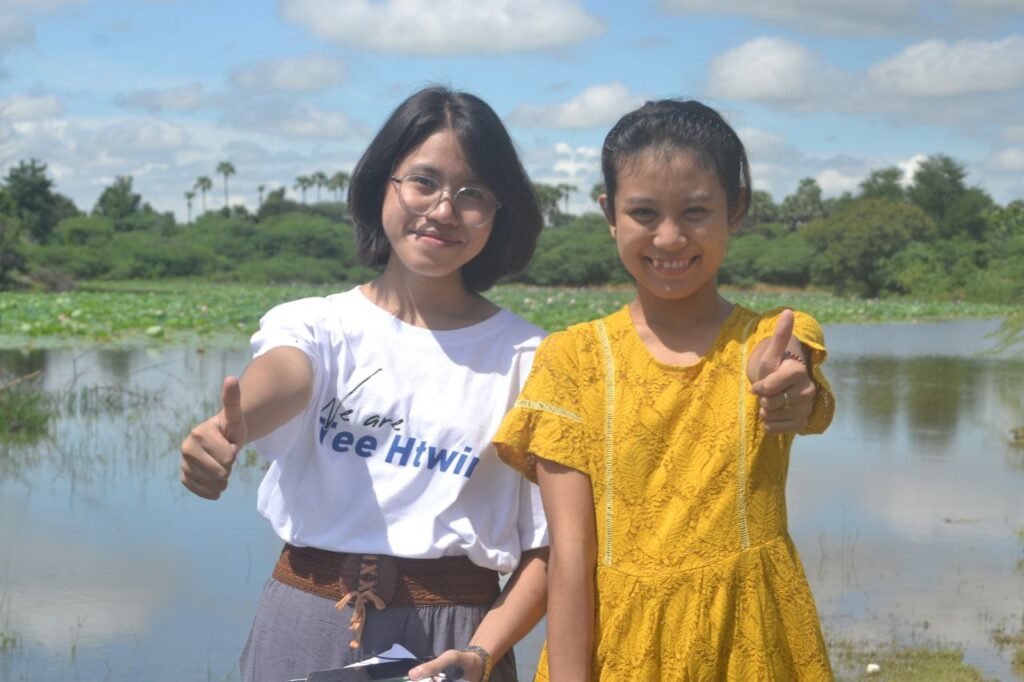 Tee Htwin was founded on April 17, 2022, which is Myanmar New Year Day. Initially, we had only a few people on our team, but soon the team grew to include around 30 individuals.
In May 2022, we hosted a free camp called "Google Workspace for Education" for teachers. The camp was held via Zoom for 10 consecutive days, and over 300 teachers attended.

 After receiving a lot of funding, we hosted another camp for youths called "10 Days Web Development Boot Camp". Over 200 young students participated in the camp.

First Logo of Tee Htwin (2022-2023)
Computer science knowledge dissemination
Digital literacy awareness programme
Remote Internship opportunities for developers, UXers, & data science enthusiasts
STEAM Education for under-represented student (Processing)

"We have over 30 volunteers from Myanmar, Taiwan, and the USA."